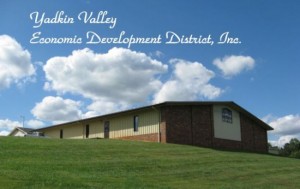 Organized in 1965, the YVEDDI is a private non-profit corporation designated as the local Community Action Agency which administers Human Services and Community Development Programs funded through Federal, State, County Governments, United Fund agencies, and other resources. Laws, regulations, and funds limit all  services provided.
Most programs operated by the YVEDDI must meet the Federal Poverty Index Guidelines, certain age criteria, or other guidelines.
MISSION STATEMENT
YVEDDI is a non-profit organization of employees and volunteers dedicated to enriching the lives of individuals and families in Davie, Stokes, Surry, and Yadkin Counties. We provide services through these quality programs: education, health and nutrition, support for victims and prevention of domestic abuse/sexual assault, transportation, and weatherization.
VISION STATEMENT
YVEDDI is the best Community Action Agency in North Carolina. Our caring professionals and Board members work in harmony as a team to make a positive difference, promote wholesome living and connect individuals and families to tools and resources that foster success and self sufficiency.